Is Standon Calling Dog-Friendly?
Standon Calling claims to be "the most dog-friendly festival in the UK". I was looking forward to it for weeks, hoping for it to be a really memorable weekend spent with my boyfriend and our dog. Well, it certainly was memorable.. but for none of the right reasons.
We were planning on setting off on Friday, but due to some hold ups and bad weather, we decided that it would be better to set off on Saturday morning. We woke bright and early ready to hit the road, It was 198 miles to get to Standon, and took about 4 hours including breaks for the dog to stretch her legs. So by the time we got there it was around midday, we had paid for the upgrade to the "Lavish Lands" which was a total mistake because there were no benefits to it, and it was just loads further away from the parking area than the other camping areas.
Camping at Standon Calling
When we got to the "Lavish Lands" the first thing we noticed was the annoying noise of the drum and bass area which it was situated directly next to. Now, let me just make this clear, I love festivals, I've been to loads and I've always had a great time, so I'm used to camping in noisy situations, but this really was awful. It is supposed to be family friendly yet all you could hear were the thuds of the bass reverberating around in your skull, it was like being a student again, having to listen to pounding music coming from the rave going on next door. God only knows how awful it must have been for the dogs, as their hearing is super-sensitive.
When we left the camping area I looked down and saw that my dog had a chicken bone in her mouth which I had to quickly pull out, as everyone knows that if a dog eats a cooked chicken bone it can splinter and cause life-threatening injuries. To my dismay, there were chicken bones scattered around the grass everywhere. Not just in the food area, but literally everywhere, as people were walking around they were just chucking the bones on the ground. Why on earth would "the most dog-friendly festival in the UK" allow in a stand selling chicken wings? Luckily my dog is small enough to carry, but there were plenty of larger dogs there who could easily have been badly injured or worse. How are dog owners supposed to relax and have a good time if they have to be constantly checking around for chicken bones?
Standon Calling Festival
It was raining pretty heavily by this time, however, there was nowhere to sit which was under shelter, and as I couldn't put the dog down on the ground due to the chicken bones we either had the choice of standing in the rain or going back to the tent. In a normal situation sitting in the tent waiting for the rain to pass would have been fine, but with the awful noise going on it was impossible to relax, especially when the dog looked so upset about it all. So I went to the welfare tent to see if they had any ear plugs, and fortunately, they did. To my horror, they then informed me that the drum and bass would be going on until 4am, and they agreed with me that they didn't know why they would put the camping area right next to it.
The ear plugs made absolutely no difference. The child-friendly lawn area probably would have had some quiet sheltered areas we could have sat in, but we wouldn't know, because dogs aren't allowed in there. So the only other option was just to sit in the car. We tried our best to have a good time, but even my usually optimistic attitude was pushed to the limit. After a bit of deliberation, we realised that the prospect of having to listen to the dreadful thumping noises all night was unbearable, and unfair on the dog. So we had to admit defeat, put down the tent and carry everything all the way back up the muddy slope. It took about 2 hours to get everything unassembled and back in the car (because the Lavish Lands was the furthest away camping area). By this time it was 10pm, and we were planning on at least seeing Clean Bandit before we set off, but what with being exhausted, and knowing that we had a 4 hour drive through torrential rain to get home, we decided to just set off. We finally got home at 2am, after having to stop a few times down the M1 for coffee breaks.
Standon Calling Ticket Costs
This has to be the worst festival I have ever has the displeasure of attending. The most soul-crushing thing is that with the amount I spent on the tickets, we could have had a romantic weekend away somewhere, or just put it into our savings for the future. The tickets were £156.56 each, and the Lavish Lands was £49.50 each. Including the transaction fee, this was a grand total of £417.86. Then when you think about the cost of petrol for a 400-mile round trip, and also that I took the Friday off work to get everything ready, it all really starts to add up. After excitedly telling everyone about the festival before we went, I then had to tell everyone that it was actually awful.
Contact Standon Calling
I emailed Standon Calling, asking for a refund, and today I received their response.
"We're sorry to hear that you had a disappointing time at Standon Calling this year. We do try to advise people in advance that Lavish lands is closer to the main arena and as a result, being closer to the action can mean that it can be noisy on occasion. Unfortunately we will not be able to refund your festival tickets."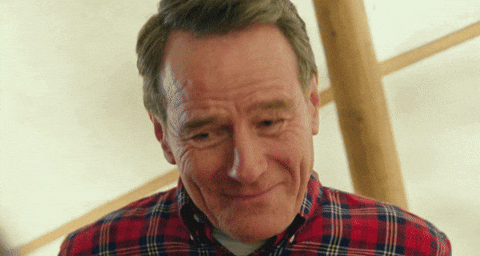 I'm not usually one to complain, but seriously, to be so excited about something, spend so much money, and then just have the worst time ever is so sad, and I want to warn anyone thinking of going to Standon Calling, don't do it!
If you are looking for a dog friendly festival, then keep looking!
https://www.izzydabbles.co.uk/wp-content/uploads/2017/08/17265260_10154142339061199_7474691216068307544_n.png
396
396
Izzy
http://www.izzydabbles.co.uk/wp-content/uploads/2017/06/cropped-Izzy-1024x558.jpg
Izzy
2017-08-14 21:46:04
2018-01-12 16:04:24
Standon Calling - Dog Friendly?